Back To

School Yazoo

Sunday, August 4, 2019
WHAT IS BACK TO SCHOOL YAZOO? Back To School Yazoo is a regional youth worship event being held to encourage all junior and senior high students in our communities to choose Jesus Christ and a drug free lifestyle.

The Christian band Iron Bell Music will lead the students in worship. Steve Fitzhugh, former Denver Broncos football superstar and current Christian speaker and best selling author, will challenge and inspire the students to live drug free.
This complimentary event is presented by the Yazoo City Ministerial Association. All students, teams, cheer squads, youth groups, family members and friends are encouraged to attend. There will be complimentary food and drinks for all attendees. Due to the nature of this event, child care will not be provided.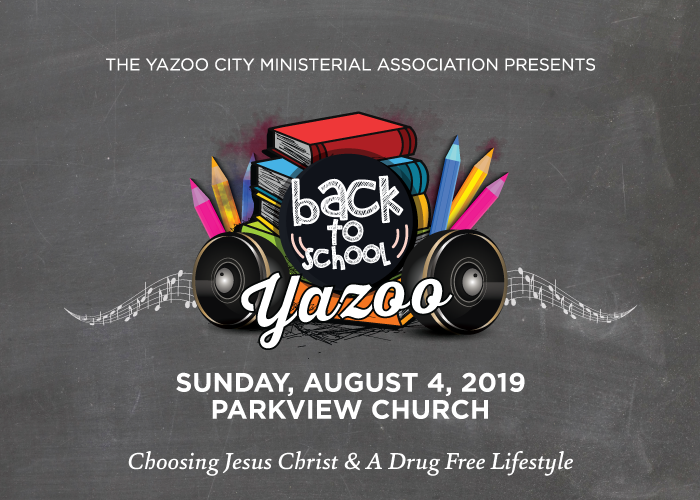 Our
Agenda
Join us on August 4th for the following events.
FREE FOOD
5:30 pm to 6:30 pm
All attendees are invited to join us and enjoy complimentary food and drinks.
BACK TO SCHOOL YAZOO
7:00 pm | Parkview Sanctuary
This event features live music by Iron Bell Music. The keynote address will be made by Steve Fitzhugh. Christian counselors will be available to all interested students following Steve's address.